We Buy Houses Nationwide and Offer Other Property Solutions!
No Repairs. No Fees. Quick Closings.
We Buy Houses AS-IS in Cash!
Our flexible home buyer process allows us to work with your situation to buy your home without you paying crazy fees or making any home repairs. Sometimes it might take you a while to move out, you might be going thru foreclosure or short sale, or your property has liens on it. We can help by purchasing your home or taking over your mortgage. Working with local investors and even Realtors ensures that we are providing the best service to our home owners that just want to sell! Sell your house as is quickly to us and just meet us at the closing table for your check. The closing timeframe varies mainly due to title work that needs to be done.  Once we get a clear title on the property, its smooth sailing to get your cash fast.  The sooner we hear from you, the sooner we can begin the process. Start by finding the value of your home.
Sell My House Fast and Easily!
We buy houses nationwide and have our own process to ensure that we are fair to all of the sellers we come across and offer MULTIPLE solutions instead of just a "take it or leave it" offer. Utilizing numerous strategies gives us the edge over other investors in local areas. Everyday homeowners are told that they will need to jump through tons of hoops and pay enormous fees to sell a home. These issues are in ADDITION to the worry of IF your home will sell based on the current market. We take the fees, the risk, and all other potentially negative aspects of selling your home out of the picture. Need somebody to buy your house? You have found the right place!
Have you been told you can never sell you house without making repairs? We buy houses from people who don't have the time, money, or capability to repair their house to get it sold quickly or at all. Many obstacles can arise when trying to sell a house and the best option is to talk to somebody you trust who can refer an investor or Realtor. We understand that not everybody has a real estate expert in their back pocket so we are happy to speak with any home sellers who have questions or just need to sell quickly. Please contact us and we will respond immediately with answers and/or a cash quote to buy your house.
Home owners who are unsure if they can sell their house to us because of back taxes, liens, or judgments need not worry. In most cases, we can still buy your house and anything owed on or against the property will be paid off at closing. We must have a clear title on the property before closing. The sooner you contact us about the property, the sooner we can make an offer and get started on the title work. Let us know what your timeframe is and we will buy your house. Lets get started today!
We Help Sellers No Matter Why They Need To Sell a Home!
There are many reasons to sell your home quickly or just because you want to walk away from the property. We primarily help MOTIVATED sellers who have no more interest in owning and want to sell in 30 days or less. Do any of these situations look familiar?
Real Estate Resource Articles. Knowledge is Power!
Investors VS. First Time Home Buyers

How To Sell My House Fast
Our Strategies Where We Buy Houses

Lease Options and Rent-To-Own

I'm Underwater on My Mortgage
Properties Under $50k We Buy in Cash

How To Sell Homes Quickly for Cash

My Property Value and the Local Market
Connect With Us!
As our network grows, we need to keep in mind that one man can't do it all. Hand in hand we are providing real estate solutions to help families, stop foreclosures, and work with sellers to transition their lives and relieve the stress that some properties can generate. We pride ourselves with transparency and letting you know that we do not purchase homes at full retail value. We primarily help distressed home owners who are going through tough times and need to either close quickly, or need the cash. We pay all of the closing costs and you pay no Realtor fees so at the end of the day – You win & We Win. We are REASONABLE to say it accurately. If you are truly interested in selling without letting your property sit on the market, please give a call or fill out the form. Sometimes its just better to wash your hands and walk away from the property.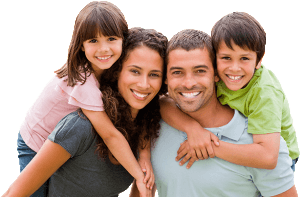 Need To Sell Your House In Or Near The Areas Below?
While we invest and buy homes in most areas, there are certain real estate markets that we focus on if you wish to sell a house fast. If you live in or NEAR the following areas, fill out the form and we will contact you immediately!
User Reviews: Listen to What Other Homeowners are Saying.
We buy houses and land across the United States. Our offers are fair and respectful in your time of distress. Don't worry about fees, repairs, or waiting months and months to sell on the market! Join the growing list of people we have helped.
"I Thought to Myself – I Need to Sell My House Fast"
"Time was running out and I needed a solution for selling my home. We had a buyer but the deal fell thru and using a Realtor wasn't working since we found the buyer ourselves. After learning that a cash buyer would be a good option, we found HouseCashNow.com and requested a quote. They contacted us immediately, made an offer, and we closed at the attorney's office 21 days later." – Trevor Jenkins
We were served our foreclosure notice and went into a panic. Real estate is nothing we deal with on a regular basis and just want to avoid the fees and the black market on our credit. Short sale fell thru and I had to sell in approximately 10 days. HouseCashNow.com helped me out big time! Thanks so much!
After inheriting a house from a family member that I haven't seen in 27 years, I also inherited a mortgage to pay. I thought I could rent the property out and earn a passive income but after the tenant moved out, I realized the repairs were just too much and I wanted to sell my house in Richmond VA fast. HouseCashNow.com responded quickly with a couple different options. Its nice that they don't try to force you into a real estate "net" like I've heard about.
BOTTOM LINE: I needed the cash and needed to sell my house fast in Richmond VA. I had personal issues going on and the property was just something I wanted to walk away from. I couldn't understand how or why I couldn't sell my home but it was making me sick! HouseCashNow.com purchased it quickly AS-IS!
We were offered a couple different options and only one made sense to us. We needed to sell our house fast in Richmond VA.They did their inspection and had a couple of contractors come by to give bids on the repairs and upgrades. We understood that our house needed work but just couldn't do it ourselves to due financial issues. More than anything, we appreciate HouseCashNow's understanding that we are people. Nothing more, nothing less.
Not focusing on the money aspect, we just wanted out. A great uncle left me a property in the will that frankly was worthless to me. At the same time there was a mortgage attached to it that I was responsible for paying. I got rid of the issue by selling the property immediately. Sometimes its worth it to get the stress out of your life.
Other Top Cities Where We Buy Homes in Cash:
Philadelphia, Pennsylvania
Boston, Massachusetts
Buffalo, New York,
New York, New York
Jersey City, New Jersey
Atlanta, Georgia
Houston, Texas
Dallas – Forth Worth, Texas
San Antonio, Texas
Chicago, Illinois
St. Louis, Missouri
Birmingham, Alabama
Los Angeles, California
San Diego, California
San Francisco, California
Chula Vista, California
Palo Alto, California
Las Vegas, Nevada
Miami, Florida
Jacksonville, Florida
Orlando, Florida
Pensacola, Florida
New Orleans, Louisiana
Montgomery, Alabama